iPhone 11 Pro "Low Light" Photography by a Professional – Part 2! Feat: Pixel 3!
2 min read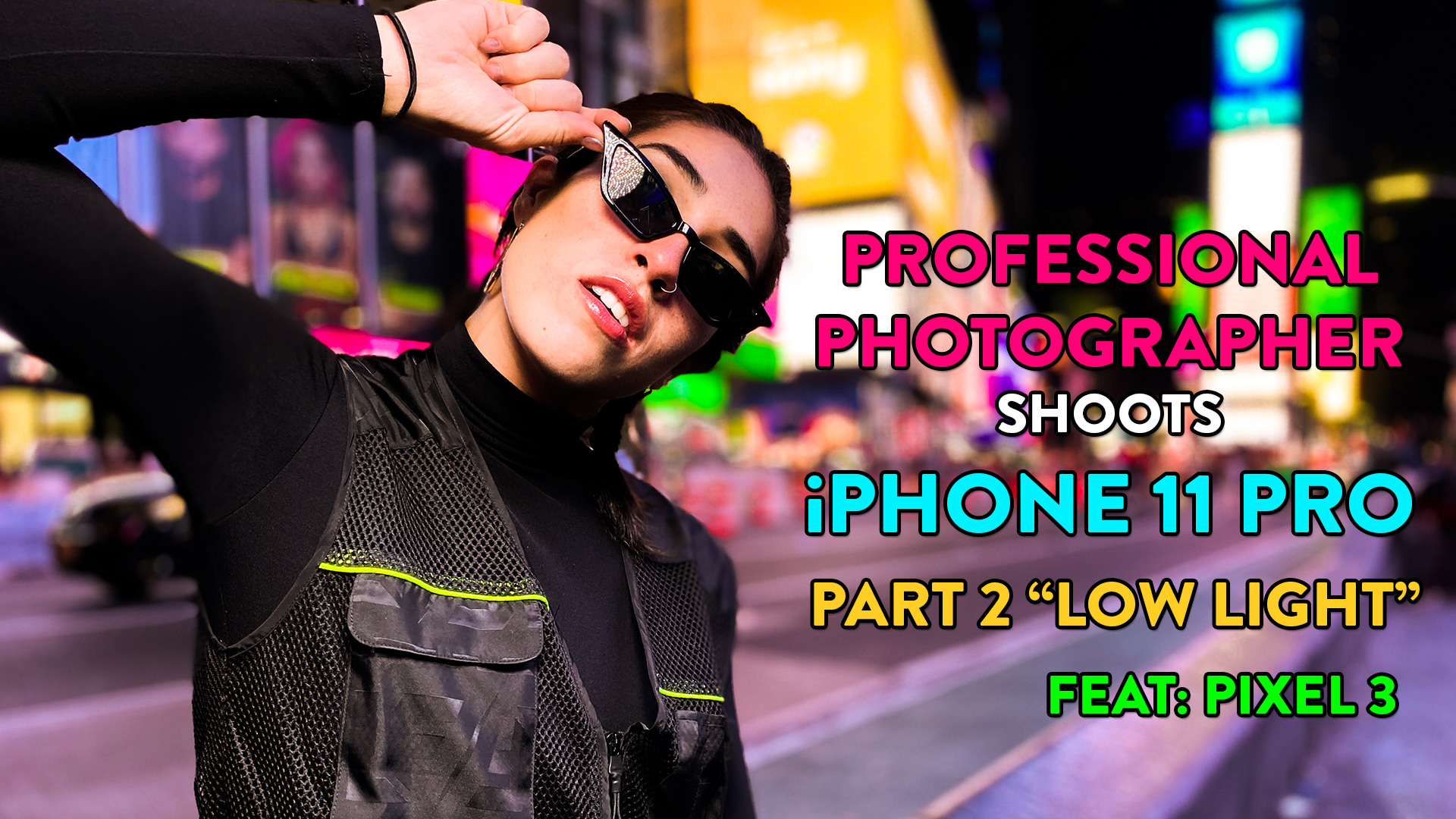 As a professional photographer, I love to push technology to the limits. Never getting stuck in my comfort zone. So let's head out and play with the BRAND NEW iPhone 11 Pro! Enjoy the ride!
Check my instagram to see more! http://instagram.com/tristanpope
One thing I forgot to mention in this video: The DoF changes now depending on your situation. I found that it jumped between 2.8 and 4.5 the most often and for no other reason than it wanted to haha.
Feel free to join us on Discord to discuss more: https://discord.gg/alttabme please DM tr1age to let him know where you came from so he can give you the right privileges in chat!
▇▇▇▇▇▇Special thanks to everyone involved▇▇▇▇▇▇▇
Model: @lizziefleitas
Behind the Scenes: @nathanallan__
▇▇▇▇▇▇▇▇▇▇All Items in this video▇▇▇▇▇▇▇▇▇▇
All my gear in the video and what I use: https://www.amazon.com/shop/tristanpope
Rotolight Aeos: https://amzn.to/2UeSp1k
V Battery: https://amzn.to/2H7lPuL
Elinchrom Remote Trigger: https://amzn.to/2GPXj1P
Sony A7R iii
http://amzn.to/2Dvlt0x
Sony 90mm Macro f2.8 Lens
https://amzn.to/2EqzMAS
Sony 50mm f1.4 Lens
https://amzn.to/2ECiiTJ
Sony 24 mm F1.4 Lens
https://amzn.to/2I8jS39
Sennheiser Mic: https://amzn.to/2tj0nuC
My Websites/Social Media:
▇▇▇▇▇▇▇▇▇▇▇▇▇▇▇▇▇▇▇▇
Photography: http://tristanpope.com
Tech Website: https://craftingworlds.com
Photography Instagram: http://instagram.com/tristanpope
Dance Instagram: http://instagram.com/dancers_of
Lifestyle Instagram: http://instagram.com/lostintxtlation
Twitter: http://twitter.com/tristanpope