Back in 2013 when the Kiiroo brand was first introduced to the market, most people thought it would end up being one of those

no-name manufacturers whose boxes line the dusty shelves of local sex toy shops. 
As it turns out, the skeptics were wrong. Not only did Kiiroo become super popular among several demographics, but now they have joined forced with one of the most well-known brands in the industry: Fleshlight.
As you may or may not know, Fleshlight is the number-one selling brand in the world. They got that way by offering stellar products that could rock the socks off any damn near anybody. Now, the sexually seductive supremacy of Fleshlight has been combined with the technological prowess of Kiiroo to produce what some people are calling the end-all-be-all of personal gratification.
Behold the new Fleshlight Launch powered by Kiiroo. This enormous sex toy represents years of study and research to develop a one-of-a-kind experience for everyone involved. In fact, it has so many features that some users have complained about it being difficult to use. Of course, we think opinions like that are to be expected when a revolutionary product hits the market. In other words, there are bound to be some people who just don't get it.
Fortunately, our expertise in this industry makes it difficult for us to turn away from something so technologically advanced as the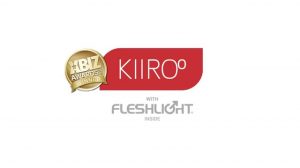 Fleshlight/Kiiroo Launch monstrosity. 
Yes, it is quite large compared to other toys on the market, having been described by one of our teammates as "the sexiest handheld vacuum cleaner I have ever seen." We can't say we disagree, although after using the thing, we did find that the dimensions were justified.
Whether or not you end up having the same opinion as us is really none of our concern. We believe that education is what matters most, not point-of-view. With that said, we will try our hardest to describe this new-fangled beast the best we can.
Is the Motorized Fleshlight Launch The Top Dog On The Market?
This massive dick dock offers a fully automated blowjob, but that's not what makes it tech-savvy. The cool part is this: it can be connected on an online database which contains literally hundreds of VR and POV porn content files. Apparently, virtual reality, hands-free, mechanical blowjobs are no longer a thing of futuristic perverted dreams. However it is still limited by the fleshlight itself.
FLESHLIGHT LAUNCH PROMOTIONAL VIDEO
https://www.youtube.com/watch?v=32eioBRAwfQ
We weren't sure what was more up-to-date and relevant: the toy or the online content available. It seemed like they both worked seamlessly in tandem with one another, providing a sensational sexual experience that required little more than lube. All the bells and whistles of the Launch impressed us, each of which were nicely tucked away in a sleek, masculine casing that was ergonomically shaped.
Furthermore, the online content was chalk full of entertaining games, videos, and pre-recorded or live webcam sessions that can keep anyone busy and busting at the seams for hours. All you need is a way to create a secure Bluetooth connection and you're good to go after you download the apps and register. See? Technology doesn't have to be scary.
The Basic Features

Perhaps our favorite feature of the Launch is the fully customizable property of it. Unlike other automatic blowjob machines, this bad boy allows you to choose which Fleshlight to put inside.
 So, if you're an owner of several standard-sized Fleshlight masturbators, you can pop each one of them into the Launch and have at it. This toy is also compatible with the Kiiroo Onyx and Pearl as well, so the possibilities are virtually endless.
Being as the Fleshlight brand is known for having numerous SuperSkin sleeves that are fashioned after a famous porn star's vagina or asshole, it's possible to link up to the online content on FeelMe.com and have a VR fuck-a-thon with your favorite girls using fake pussies that feel just like the real thing. It's pretty much the closest any of us will ever get to touching these women, and it doesn't even require an internet connection.
For a little over $200 (click here to check the latest price), you get the Launch case (Fleshlight inserts not included of course – that's where you get to have some fun.) It features two settings: Manual and Interactive. Obviously, the manual setting is the one that needs no internet assistance. The Launch will still move the inserted masturbator up and down on your penis until you say stop; all you need is some imagination in place of the porn content and voila.
The Fleshlight Launch powered by Kiiroo is a pretty big deal, literally. Measuring a total of 12.75 inches, this foot-long fun stick is designed to help users quickly and easily program or manipulate the settings which control the stroke and speed dynamics. In other words, you can place it on your penis and enjoy the ride without ever spilling your beer.
What You Get for the Money
We understand that spending $200 on an internet-ready machine that gyrates a fake pussy inside is quite an investment, especially considering the actual fake pussy isn't even included. So, to make you feel a little better, the manufacturers have thrown the following items in the box :
The Fleshlight Launch
An Authenticity card (to activate the included 1-year limited warranty)
A set-up manual to get started with the online content databases
An instructional manual for basic operations
A universal USB charging cable
Routine software updates for free
We were definitely surprised to learn that neither Fleshlight nor Kiiroo thought to include any toy cleaner or lube with the Launch, but we just assumed that was because those items come with the masturbator anyway. Regardless, it would have been nice to get something – say, a coupon for an Onyx, Pearl, or Fleshlight? Maybe we are just getting our hopes up.
Our Experience: Is Fleshlight/Kiiroo Launch A Top Notch Toy?

We wanted to keep this part as simple as possible, but the more we tried to pin down a perfect description of our experience the more we fell short of our expectations. 
After all, it's difficult to describe something that can be used in dozens of different ways. Overall, we'd say using the Launch is about as close as anyone is going to get to a full-on blowjob with no strings attached. No seriously, this thing is wireless too.
It's also tough to compare the Launch to something similar because there's nothing like it on the market today. It's one of those things that adventurous people get to experience first, while the skeptics get the sloppy seconds when the initial excitement wears off. We're just glad we got to be a part of the first group – sitting back and relaxing while this new invention juices our dicks like a bunch of Florida oranges.
The Good, the Bad, and the Ugly
As the most technologically advanced sex toy in the biz, the Fleshlight Launch powered by Kiiroo offers software that is compatible with Mac and PC (with Windows 7 or 10). It's also able to sync to most smart devices and has an impressive range. Such a high-tech product might remind of a rocket from the space program, but the Launch is (and looks) a whole lot cooler than that.
APPEARANCE
Surprisingly, the 12.76-inch Launch is nice and sleek with a well-manicured look to it. It operates quietly(!) and does not move except for inside the internal cavity where the Fleshlight of your choice sits. From the outside, it looks like you just have a handheld vacuum resting on your lap, but we know your secret. (Don't worry; it's safe with us.)
We Like to Get the Last Word
We consider it a great honor to test out these sex toys on your behalf. With that comes the responsibility to render a truthful and honest opinion about each product. It is never our intention to falsely describe anything we review, and we always try to stay objective. However, having never seen anything quite like the Fleshlight Launch by Kiiroo, it's difficult for us to say exactly how we feel without getting flagrant in our description.
As the latest and greatest in interactive porn, the Launch is certainly in a class all its own. Our team enthusiastically gives it the highest marks, despite its relatively high price tag and somewhat difficult set-up process. With an easy-to-use interface and plenty of user-friendly options, it's clear to see why this high-tech toy is the star of the show for both the Fleshlight and Kiiroo brands, who, by the way, have recently been discussing other product collaborations slated for development in the future.
In spite of its few design flaws and minor mechanical upsets, the Fleshlight Launch  is definitely something to behold. In fact, we would highly recommend it to the men with mobility problems, erectile dysfunction, and/or anyone who wants to add a little more gluttony to his sexual experience.