AnyTrans Review – Get those Custom Ringtones Back!
4 min read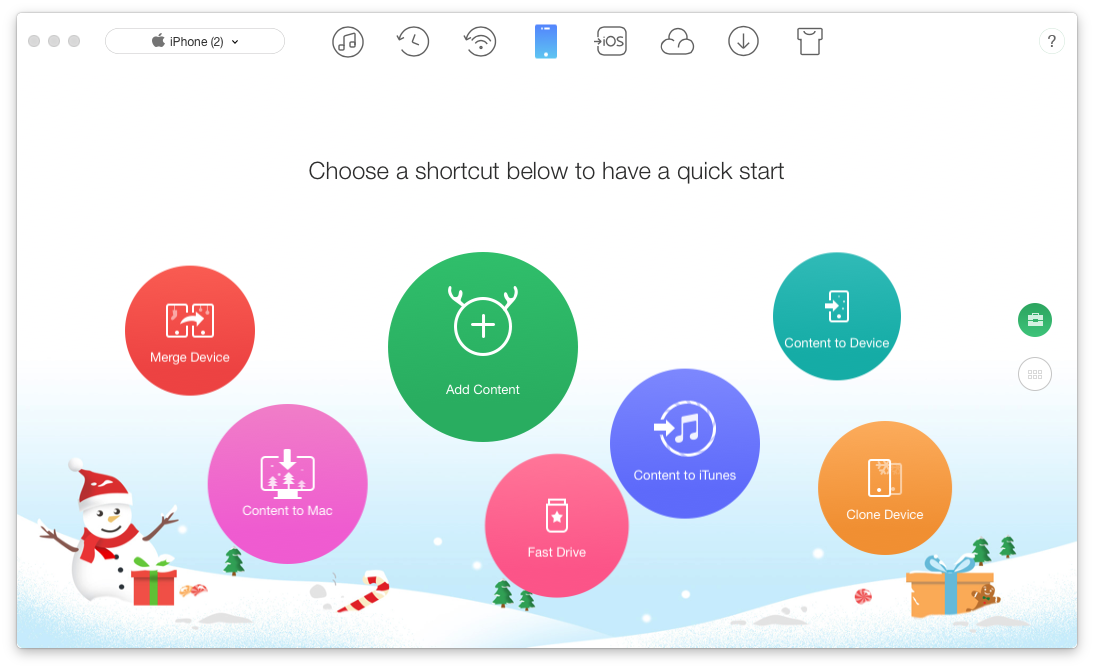 AnyTrans The One-Stop Solution as an iTunes Alternative
What iMobie AnyTrans is
When it comes to iTunes alternatives, iMobie AnyTrans is the best program out there. Simply but, just like iTunes this program focuses on iOS file management and supports all of the standard iOS file types (such as audio files, video files, eBooks, apps and app data, contact information and messages, and much more), and many other file types.
The program itself costs $39.99 although if you aren't sure about purchasing the program, you can download a limited yet free version of the program. With the free version, you can transfer a total of 50 files each day, and the trial lasts for one week.
If you've grown tired of iTunes' issues and you've been led to our iMobie AnyTrans review, this is the program for you.
The Main Features of iMobie AnyTrans
The features of iMobie AnyTrans are what make the program what it is; amazing. Below are the main features which the program includes and which make the program worth trying out.
Merge Devices.
This is a useful feature which if you just purchased a new mobile phone, helps you to transfer all of the data from your old iOS device onto your new iOS device.
Simplistic Interface.
The iMobie AnyTrans interface is very simplistic, well presented, and easy to follow. This allows any user, regardless of how tech-savvy they are, to easily use all of the features which the program has to offer.
iCloud Explorer.
This feature is truly unique and is one of the main features which iMobie AnyTrans provides you access to. Similar to how you can selectively recover data from an iTunes backup, iMobie AnyTrans allows you to download a backup which you have taken with iCloud, extract files from it, and selectively recover files from the backup.
App Management.
Managing your iOS apps has never been easier than with iMobie AnyTrans. This program allows you to update, install, or uninstall multiple applications at once. Nobody wants to spend more than a few seconds installing apps on their phone, and with iMobie AnyTrans, the program makes sure of this.
These are just a few of the main features which iMobie AnyTrans has to offer and which we are going to discuss in this iMobie AnyTrans review.
RINGTONES!
This is easily my favorite feature. The ability to easily add custom ringtones to your phone again. Android does it, apple used to do it. But it is such a pain in the ass these days we all have the same damn ringtone and if anyone's phone rings next to you you check to see if it is you. Not anymore with the simple drag and drop system you can have "Who let the dogs out" screaming against any movie you are watching in the theatre letting everyone know it isn't them, it is you who are the idiot who forgot to silence their phone.
iMobie AnyTrans Licenses
There are currently three different iMobie AnyTrans licenses, and in this iMobie AnyTrans review, we are going to explain the difference between these licenses.
Free License (free).
The free license provides you with limited access to the features of the program. When using this license, you are limited to 50 file transfers each day and can only use the program for seven days.
Personal License ($39.99).
The personal license provides you with full access to all of the features which iMobie AnyTrans has to offer, although this license can only be used on one copy of the program (in other words, on one computer). You can contact the free support if there are any issues.
Family License ($59.99).
The family license gives you access to all iMobie AnyTrans features, and unlike the personal license, you can use your license on as many computers as you want. You are also given priority free support if you run into any issues with the program.
Program Preferences
If you are reading our iMobie AnyTrans review and you are going to be using the program frequently, this is something worth keeping in mind.
With this program, you are able to change the settings (otherwise known as "program preferences") so that the program is better equipped for your needs. For example, you can have the program convert video files to a certain video format or audio files to a different audio format.
Pros and Cons of iMobie AnyTrans
Below are some of the pros and cons of using iMobie AnyTrans. After reading the pros and cons in our AnyTrans review, you'll have a clear understanding of why this is one of the best programs out there.
 Pros
A free version of the program is available to give users an idea of what the program is before they purchase it.
Just as you can with iTunes, iMobie AnyTrans allows you to take backups and restore them if necessary.
You are able to control your iCloud backups and are even able to restore data from your iCloud backups selectively.
Duplicate data can take up a lot of storage space, and with iMobie AnyTrans, you can remove duplicate files from your iTunes library and your contacts.
 Cons
Although there is a free version, it is very limited and only lasts seven days.
iMobie AnyTrans is a very resource intensive program, so when using it, your computer will be using all of its resources.
This program is not cheap as for the full version; you must purchase a $39.99 license.