The Quntis Monitor Light Bar Pro(35$) vs Pro+(70$)
2 min read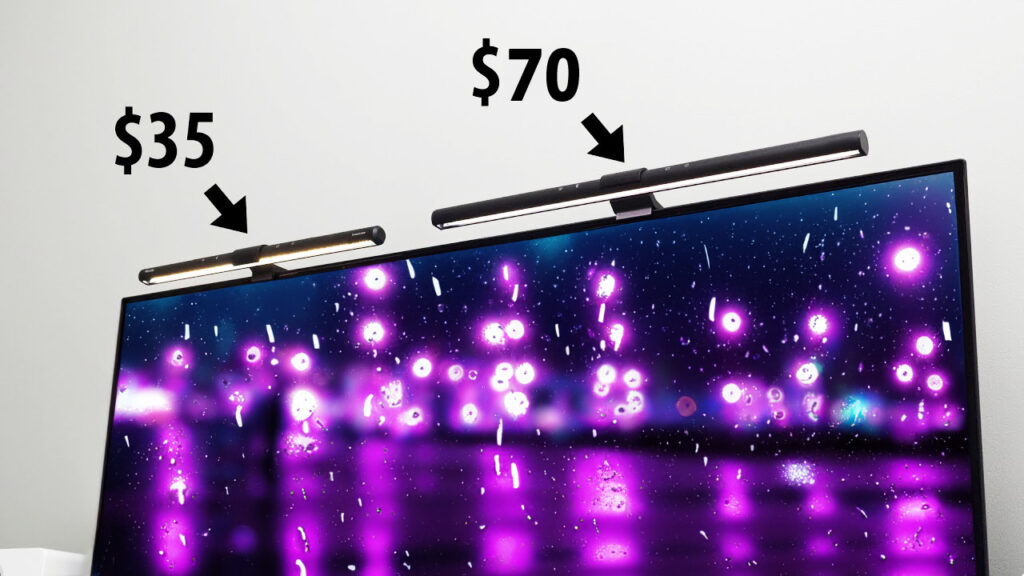 Not many people have compared the cheaper 35$ Quntis Monitor Light Bar Pro vs the more expensive 70$ Quntis Monitor Light Bar Pro+
Well we did and spoilers… it is not what you may think!
Also, how did I go so long without a lightbar? MY EYES ARE SO HAPPY! Changed my entire world! Seriously! Goodbye eye fatigue
UPDATE: I got to try the touch capacitive 48$ larger light bar from Quntis. It is 1000x better than the Pro. Capacitive buttons work amazing, better light output than the Pro+ and cheaper. Smoother stepping with brightness and colors! Only thing missing is a puck. But otherwise it is the same or better than the Pro+ in every way!
(RECOMMENDED)🛒Quntis Monitor Light Bar (21 inch – Touch Buttons) https://amzn.to/3Q2TCHj
🛒Quntis Monitor Light Bar Pro
https://amzn.to/3Q1XCIc
🛒Quntis Monitor Light Bar Pro+
https://amzn.to/3Q1XCIc
▇▇▇▇▇▇▇▇▇My Gear▇▇▇▇▇▇▇▇▇
My Amazon Recommendations: https://www.amazon.com/shop/tristanpope
GO TO CAMERA:
Sony A7R iii
http://amzn.to/2Dvlt0x
GO TO DYNAMIC MIC:
RE20 Black
https://amzn.to/36S89D4
GO TO LENS:
Sony 24 mm F1.4 Lens
https://amzn.to/2I8jS39
GO TO SHOTGUN MIC:
Sennheiser Mic: https://amzn.to/2tj0nuC
GO TO LIGHTING:
Lume Cube Edge Light (x2): https://amzn.to/3AZdhjj
EXTRAS:
Yongnuo Light bar: https://amzn.to/2LF5mCp
Lumecube: https://amzn.to/31XB3fr
Rotolight Aeos: https://amzn.to/2UeSp1k
V Battery: https://amzn.to/2H7lPuL

▇▇▇▇▇▇▇My Websites/Social Media:▇▇▇▇▇▇▇
Main Hub: http://craftingworlds.com
Community Discord: https://discord.gg/craftingworlds
Instagram: http://instagram.com/crafting_worlds
Twitter: http://twitter.com/tristanpope
Photography: http://tristanpope.com
Tech Website: http://craftingworlds.com